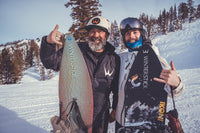 50 years of snowboarding
Words cannot do justice to an event that had to be experienced to be truly understood. What went down January 13-15 at Powder Mountain, Utah was an unforgettable collision of forces that cemented snowboarding as a colossal force in the lives of so many and secured Winterstick's legacy as the founder of modern snowboarding.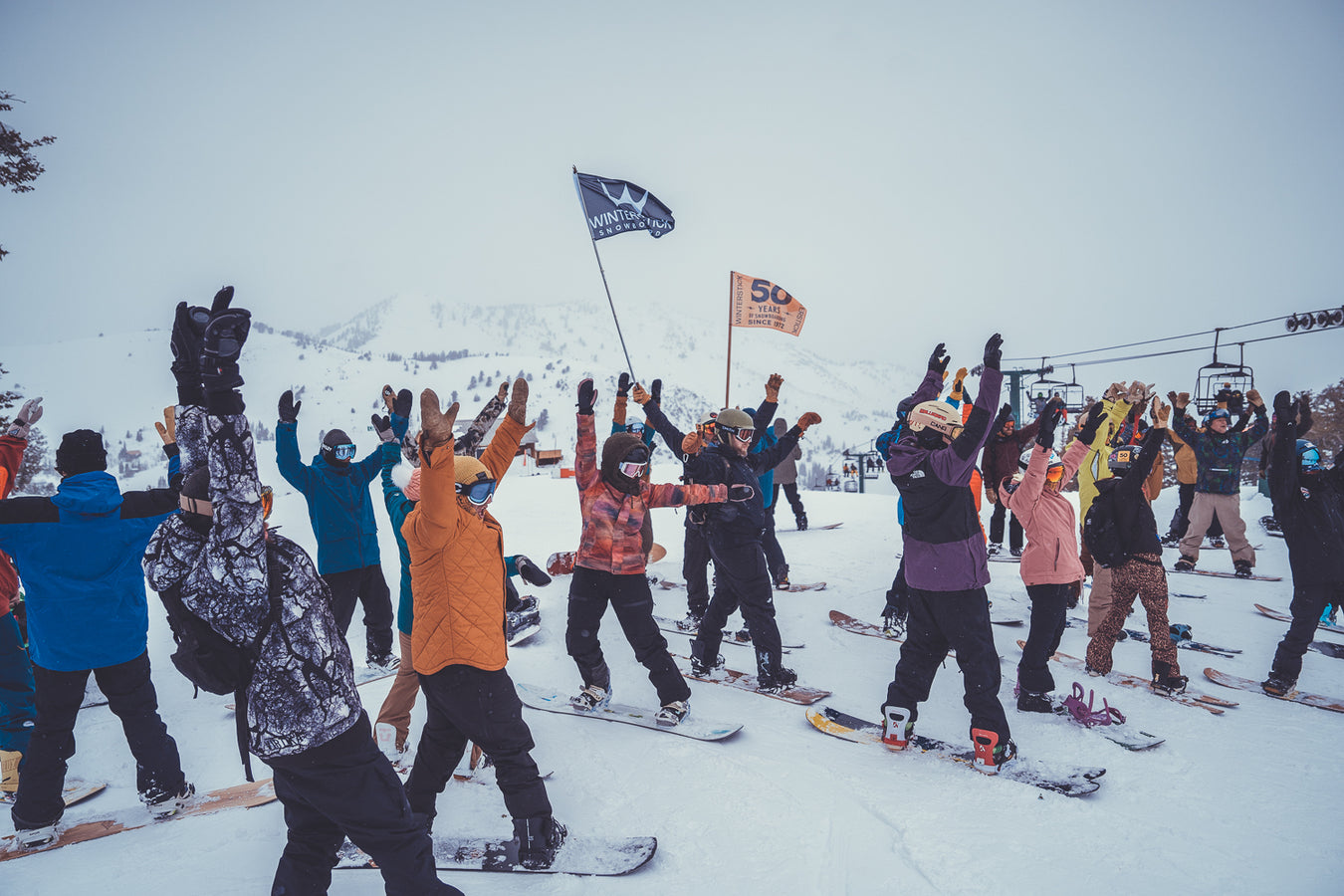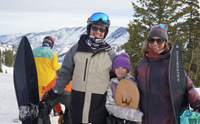 50 years of family
From our forefathers who first built these snow-surfing freedom machines, to the next generation of groms who are lucky enough to have mothers and fathers that are legends in the sport. Winterstick is a tribe. A family. And it's open door results in a cross pollination of cultures from various segmented inside of snowboarding as whole. Over the weekend we had multi generational families riding together. Young olympic athletes teaching legends about modern binding systems and legends sharing stories about inventing the high back. Our history would not be as rich without the cast of characters to color outside the lines and make a lifestyle out of what was a moonshot idea. Welcome to the tribe.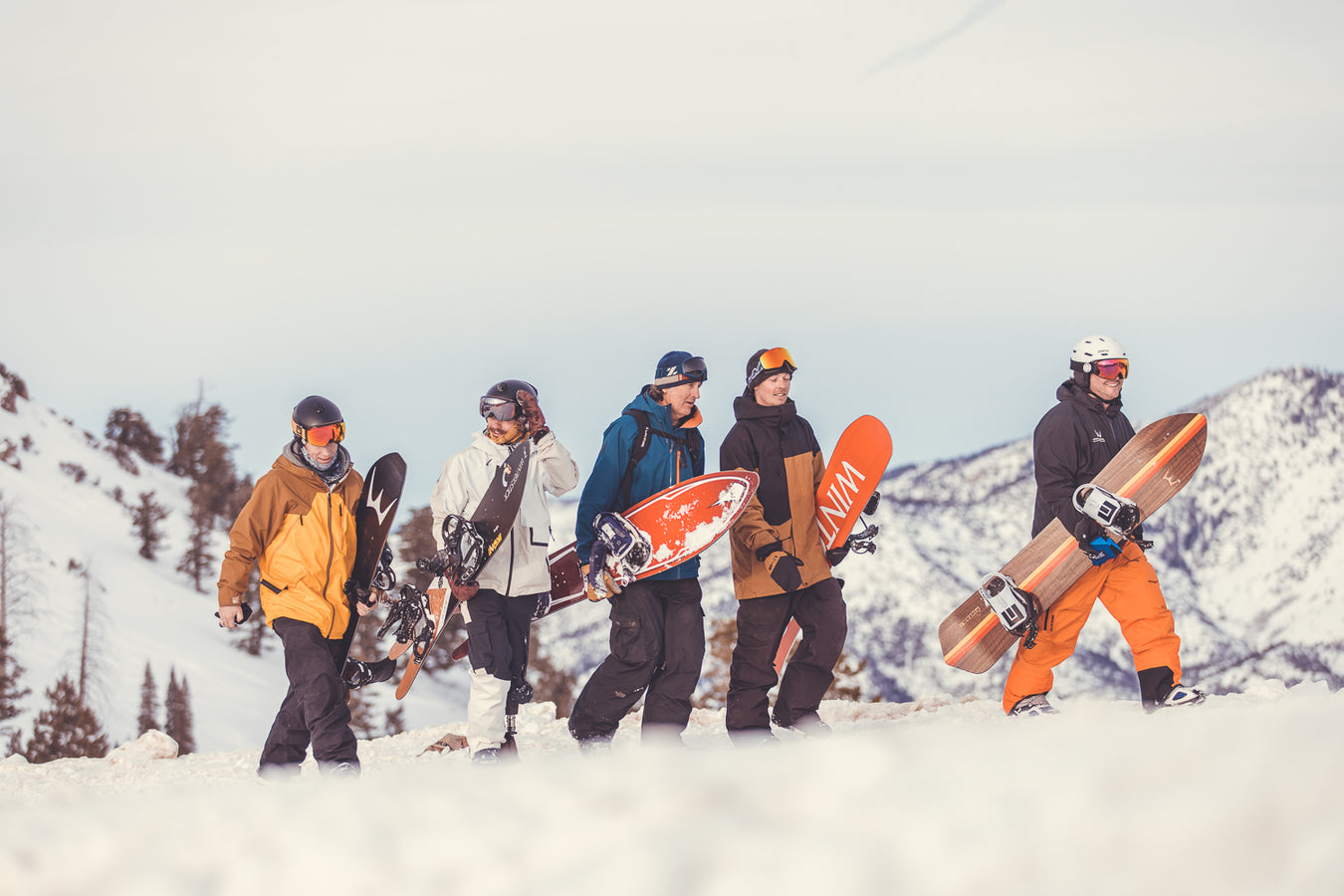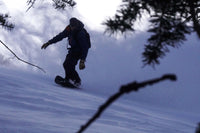 Ride with the legends
We are fortunate to have riders in each generation who are legendary in their own right. Tom Burt, an on snow athlete for over four decades is our north star in this regard, and a major part to the 50 Years of Snowboarding event was providing our snowboard family with access to our pro-team and those lesser known Winterstickers responsible for birthing aspects of this sport before a method had a name.
Big Thanks: Tom Burt, Rob Kingwill, Mikey Marohn, Noah Elliott, Mark Winkelaar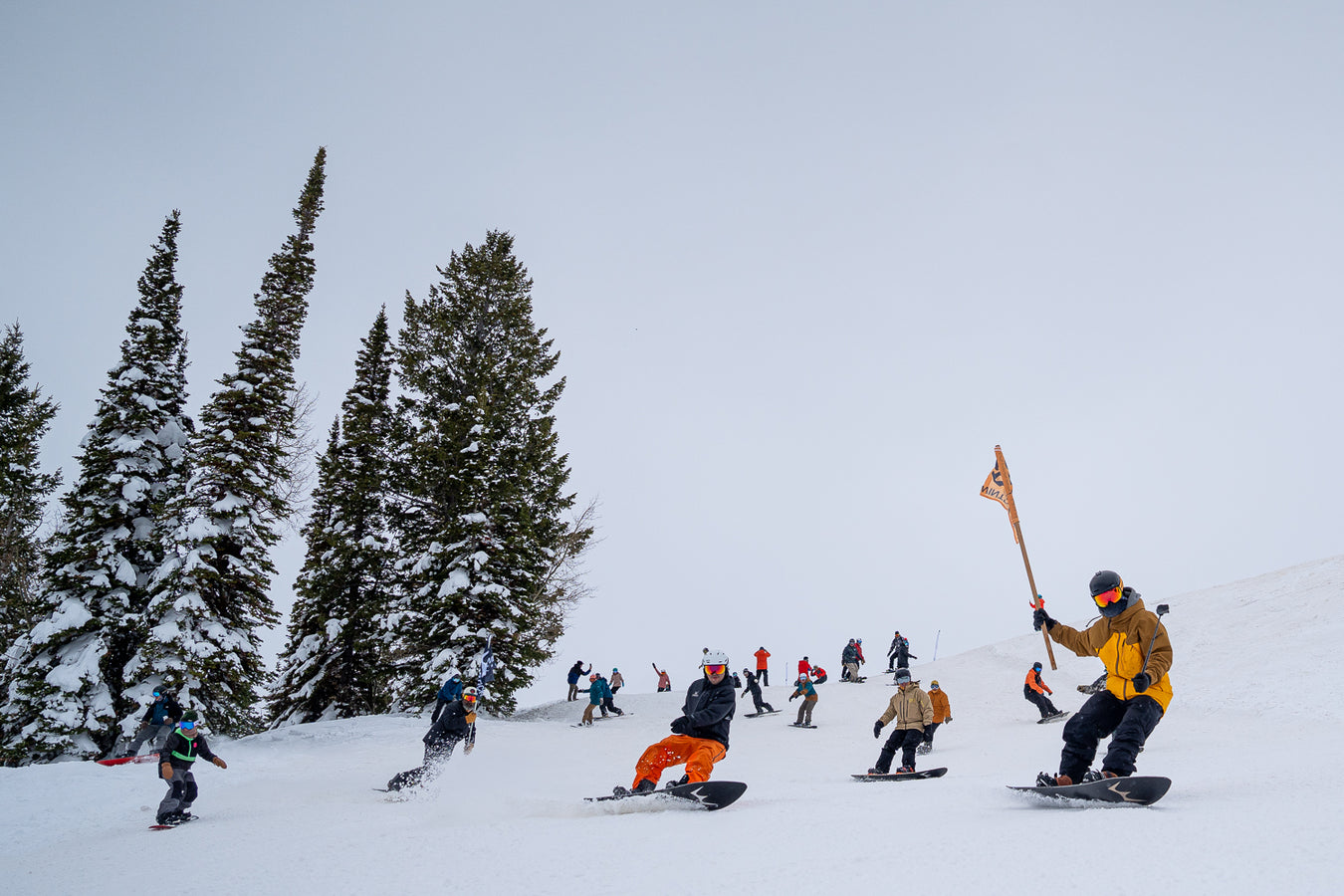 Mob the Powder Mountain
Our history in the Wasatch runs deep, but there's no resort partner whose history is coupled as deeply to ours than Powder Mountain. 
Also founded in 1972, Powder Mountain was one of the first lift access mountains Dimitrije Milovich used to test his various prototypes. 
For the Winterstick 50 Years of Snowboarding event, Powder Mountain did not disappoint. With 24 inches dropping the day before kick off and another 12+ inches over the course of the weekend, we were all jockeying for the 183 Swallowtail demos. 
The weekend culminated with the entire posse of Winterstickers riding together, channeling our tribe's shared stock into one cohesive snow sliding MOB.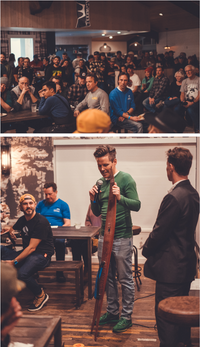 Rewriting 50 years of history
With our first patent in the snowboarding industry dating back to 1972, Winterstick Snowboards has the unknown history of sparking a snow surfing revolution. While most core snowboarders know this fact, what, or who rather they don't know are the characters who developed the brand. At our gala event, we heard from a small selection of legends who paved the road for the rest of us within the snowboard industry. Shout out to: 
Dimitrije Milovich
Don Moss 
Rene Session
Mark Winkelar 
Tom Burt
Roger Baird 
Dave Lundquist 
Marty Bodell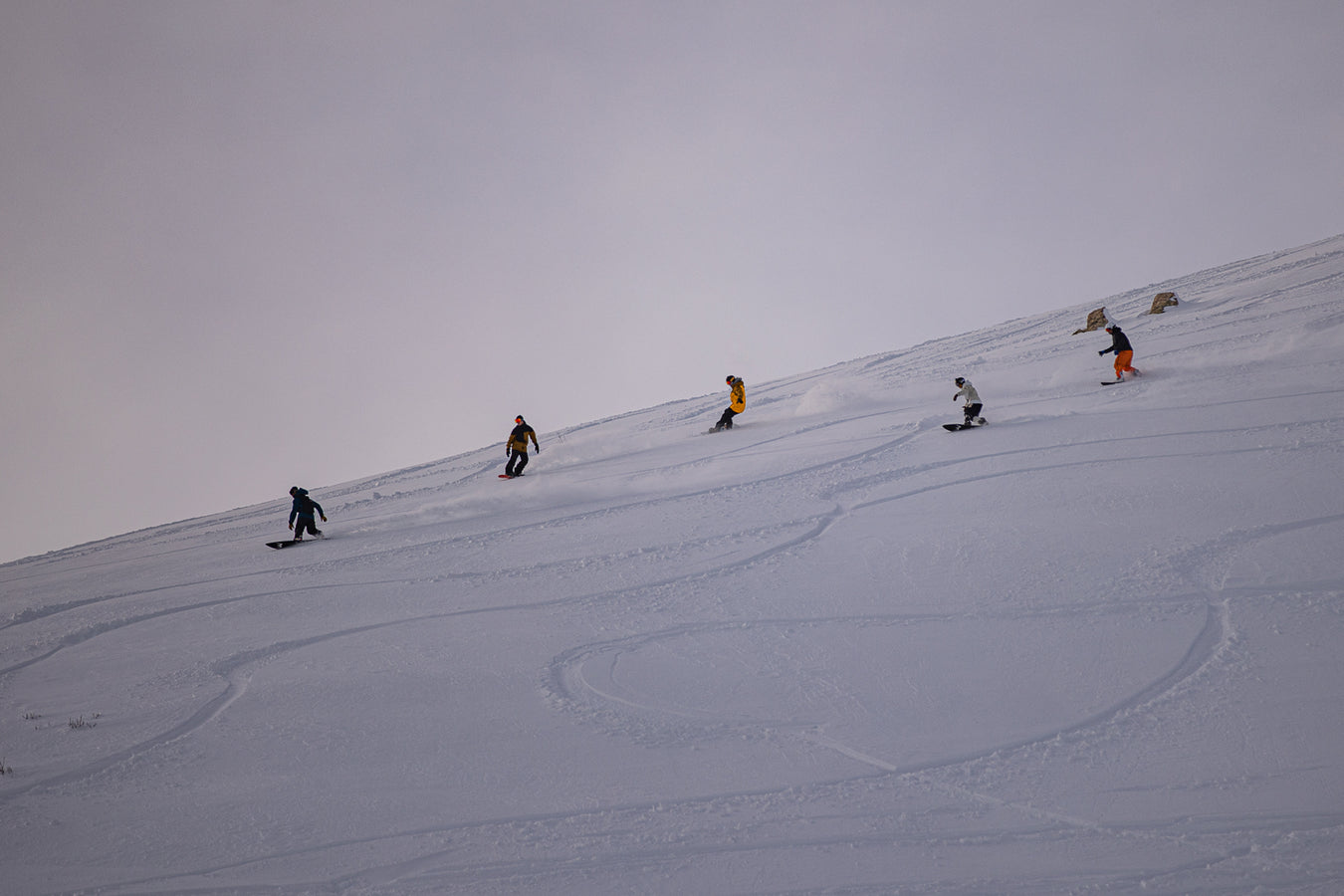 And then there was snowboarding
With gratitude
50th EVENT SPONSORS
Powder Mountain
Fat Tire 
Lucky Slice Pizza 
Liquid Death 
Laird Superfood
OG RIDERS AND FACTORY CREW
Mark Winkelaar
Mick Thueson
Chris Gochner
John Ramer
Eric Miller
Scott Estes
Don Jarvis
Regis Rolland
Phil Sereika
Brad Smith
Andy Brewer
TRAILS OF GLORY FILM
Roger Baird 
Eric Miller 
Dave Lundquist
John Ramer
WINTERSTICK CREW 
Rob Lu
Joey Davis
Jonathan Warren
Bob Dea
Zoe Bendy
Max Polo
Cody Wilder
VINTAGE BOARD COLLECTORS 
Marty Bodell 
Pombo
Tom Fremont-Smith
Eric Miller
Kevin Eubanks
POWDER GUIDE 
Gabe Ciafre
50th EVENT MUSIC
Comatoasters
50th EVENT PRODUCTION 
Colin Boyd 
50th PHOTO/VIDEO
Lance Koudele 
Dylan Totaro
THE ORIGINAL WINTERSTICK COMPANY 1972-1988
Dimitrije Milovich
Renee Sessions Evanhoff
Don Moss
WINTERSTICK SNOWBOARDS INC. 1994-1999
Duane Bush
Johnny Bush
Scotty Philips
Eric Tietje
Mick Woodworth
Matt "Ox" Maloley
Richard Palmer
BIGELOW MOUNTAIN PARTNERS LLC
WINTERSTICK SNOWBOARDS 2000-Present
Tom Fremont-Smith
Christopher Lorenz
Augustus Lookner
Tom Burt
Seth Wescott
Rob Kingwill
Carol Fremont-Smith
Alice Ingrahm
John Shilkin
Troy and Kisty Lindquist
Ned Merrick 
Jason Agren
Dan Pearl
Lee Silverman
Chad Lorenz
Seb Tooker
POWDER MOUNTAIN CREW
JP Goulete 
Greg Covello 
Denise Hadley
Nate Dilbeck 
Mickey Folsom 
Sara Wayman
Jamie Lythgo VanMeter
WINTERSTICK TEAM RIDERS 
Tom Burt
Rob Kingwill 
Mikey Marohn 
Noah Elliott
Seth Wescott
Winterstick tribe members
Dan Higgins
Corey Fleming
Eric Roskelley
Jim Grub
Micheal Reid
Chrisee Brown
James Whitchurch
Joanie Berrett
Mick Thulson
Austin Rupp
Micheal Pombo
Erica Miller
John Raymer
Peter McDowell
Ben Shanks Kindlon 
Don Moss
Renee Sessions
Andy Brewer
Phil Sereika
Brad Smith
Allan Johnson
Cass Johnson
Mike Albee
Marty Bodell
Roger Baird
Neil Eschenfelder
James Cornwall
Nathn Mack
Jeff Jones
Matt Harman
Kristy Lindquist
Mick Woodworth
Mark Rusin
Lori Kelly
Dan Hartigan
Lola Hartigan
Jess Hartigan
Wayne Ruemmele
Joeseph Bradley
Nico Vilgiate
Rider Seal
Sean Smith
Lee Powell
Nathan Poulin
Scott McClarin
Alexandra Mcllath Allard
Jim and Vicky Fitlow
Respect the past, inspire the future
In the past half-century, a Winterstick shred down every epic line on planet earth. From our roots in the powdery backcountry of Utah, we've grown to welcome thousands of new Winterstickers to the family. As we've grown, we've always stayed true to our core — and today, that's you.

See you on the mountain.

50 Years of Winterstick
Get your limited edition 50 years of snowboarding gear now! Before its too late!
Shop All