How we build
Built for the
ultimate ride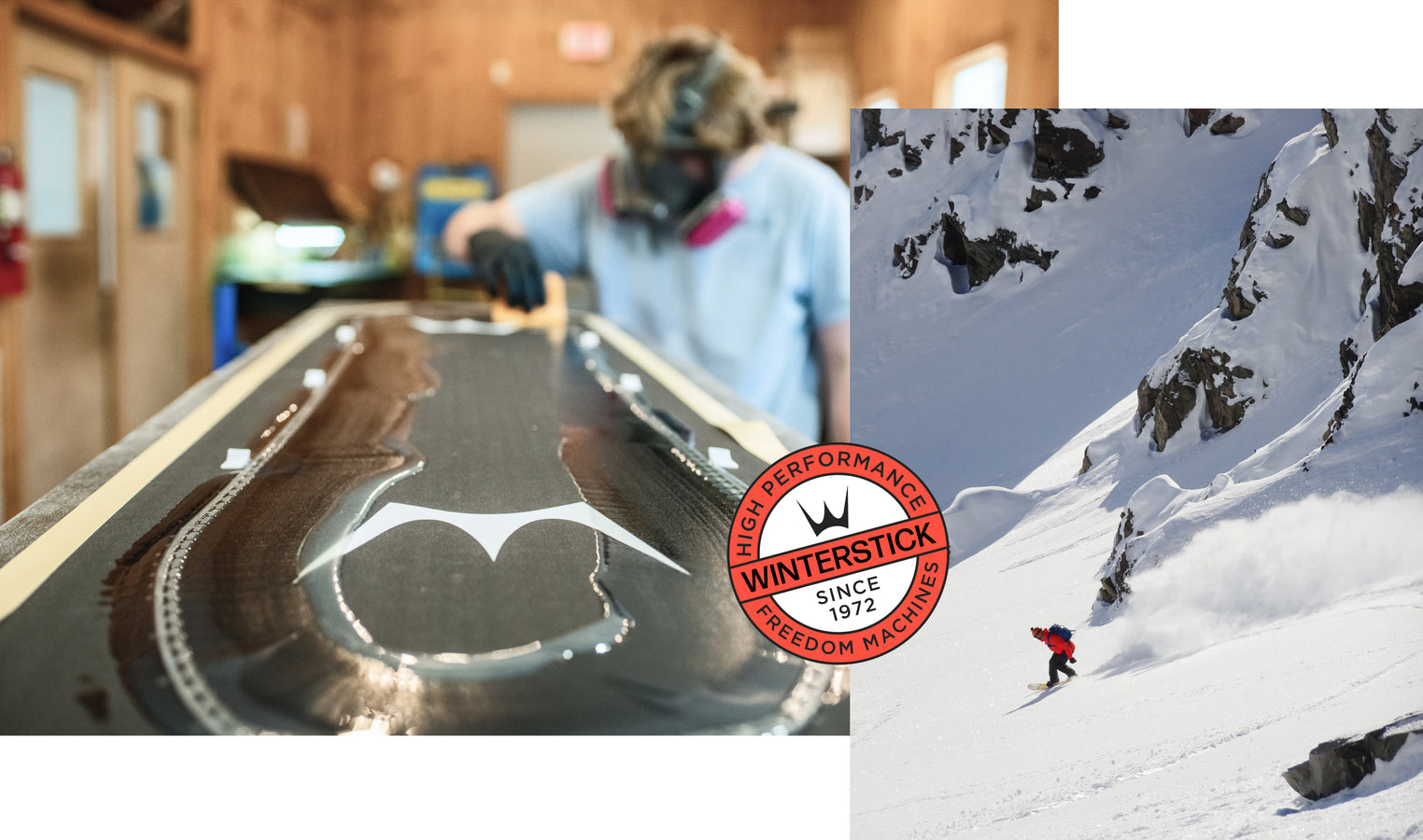 We live, breathe, and build the perfect ride. Our boards are designed so that every rider enjoys a better day on the mountain.
Here's how we engineer greatness.
Build. Ride. Refine. Repeat.
The base getting its die cut graphic.

Cutting the edges to length off of a continuous roll allows for us to minimize waste.

Every element is made to measure.

Boards out the press, reading for cutting.

Prepping the top sheet before polyurethane.

Belt grind before going to the stone.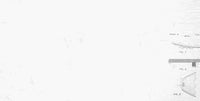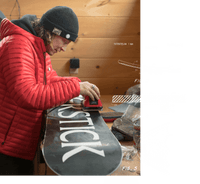 True to the core
It's the guts that matter. The core is the life of the board, and we build ours with straight grain lumber (no knots) and without finger joints to get the most consistent and lasting flex.
This transfers feel directly to the rider for predictable performance and ensures your board rides beautifully for decades.
Designed with intention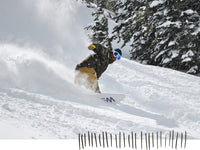 A truth: purpose built boards ride best in their intended conditions. Since we build a wide line of boards, we design specifically to the performance we want from that shape. For our directional boards, we leverage camber, length, side cut, and binding placement for optimal performance.

Our twin boards carve as sweetly as any of our directional boards. We're building for the best ride of your life, whether you're in the park, between the trees, or off the top.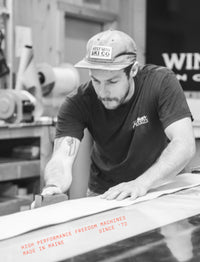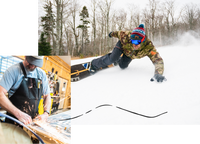 Harmonics in motion
The harmonics and vibrations of a board are what give you the feel, transferring the conditions of the mountain to the rider. You're locked on this board, and we build our cores so you remain connected — physically and spiritually — to the terrain. It's all about those good vibrations.
Find your ride
A board for every condition and riding style.
Shop All