the factory
Where boards
are born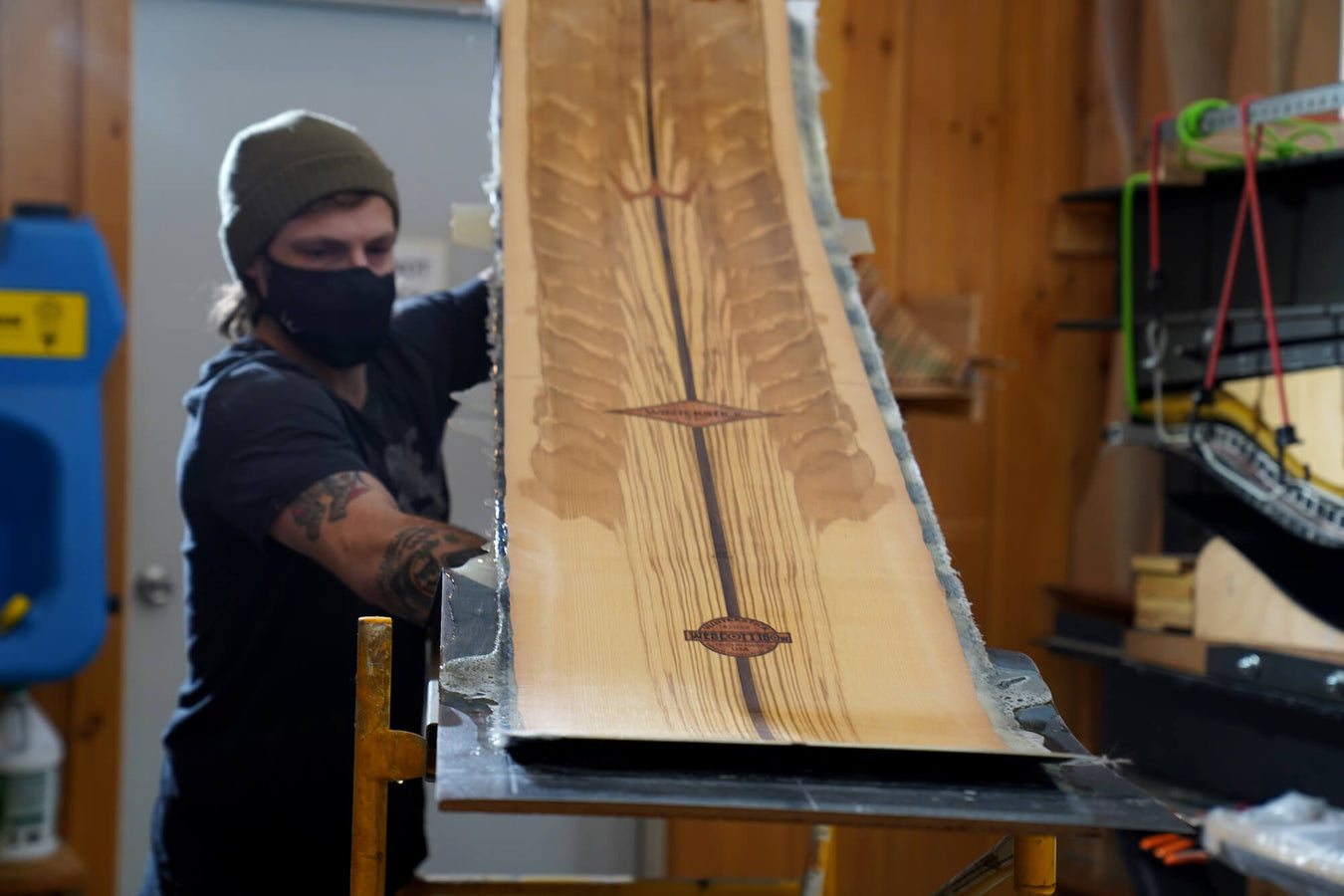 Nestled into the side of Sugarloaf Mountain is a factory we like to call home. It's where ideas become reality, and reality meets the mountain. From tip to tail, core to topsheet, every board is hand-built by our team of engineers and builders.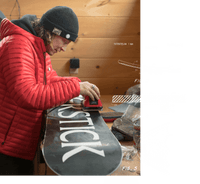 Designed by people who actually f*@!#g ride
You don't build lame boards when your factory is on the mountain. Everything we make is designed by a rider, engineered by a rider, built by a rider, and tested by a rider.

We make the best boards because we love snowboarding as much as you do.
Behind the scenes
The factory floor, where the magic happens.

Prepping the real wood veneer topsheet.

Every board is laid up by hand

Final adjustments to the press.

Prepping the top sheet for polyurethane.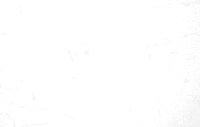 Proudly made in Maine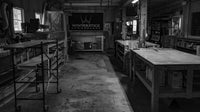 We work where we live and ride. We test our boards on the mountain they're built. From gluing up the core block to final stone grind, everything happens our own factory where we can be proud of everything that has our name on it. We believe it makes all the difference in the world.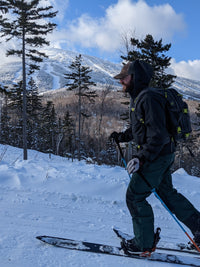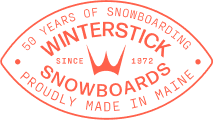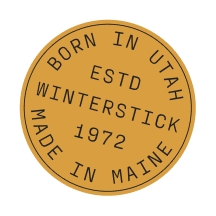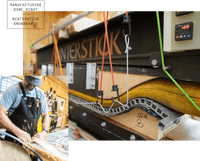 How we build
Take a peek at our process. Every step leads to what matters most: the perfect ride.