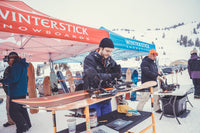 It's time to feel the freedom
Once you ride a Winterstick, it's hard to go back. So we're stoked you want to get a sense for how our boards handle. Fill out the form below, and we'll get you on the snow!
Liability Release Agreement
I agree to accept for use AS IS all equipment to be provided to me during this on snow demonstration and testing of winter sports equipment and I agree to accept full financial responsibility for the care of the equipment while it is in my possession. I agree to be responsible for the replacement at full retail value of any equipment I receive, but do not return upon request, even if lost, stolen, or damaged.
I understand that the sports of snowboarding, skiing, and other recreational activities involve inherent risks of INJURY and DEATH.  I voluntarily agree to expressly assume all risks of injury and death that may result from snowboarding, which relate in any way to the use of this equipment.
I AGREE TO RELEASE, the event premises owner and operators, the owners (Bigelow Mountain Partners, LLC) of Winterstick Snowboards, manufactures, and distributors of this equipment and their employees, affiliates, agents, officers, directors and their successors in interest (collectively "PROVIDERS") from all liability for injury, death, property damage which results from the equipment user's participation in the sport of snowboarding, or in any way related to the use of this equipment, including all liability that results from the NEGLIGENCE of PROVIDERS, or any other person or cause.
I further agree to defend and indemnify PROVIDERS for any loss or damage, including any that results from claims or lawsuits for personal injury, death, and property loss and damage related in any way to this equipment.
If the user is a minor,  the user's parents or guardian signature is required and the parent or guardian agrees to be bound by the conditions of this agreement and to indemnify PROVIDERS for any claim or lawsuit allegedly arising out of the use of the equipment provided. The parent or guardian agrees to pay PROVIDERS all costs and legal fees expended defending against such claims or lawsuits as well as any sum paid as a result of any judgment or settlement.
This agreement is governed by the applicable law of this state or province. If any provision of this agreement is determined to be unenforceable, all other provisions shall be given full force and effect.
Winterstick Snowboards recommends the use of a helmet while snowboarding.
Proudly made in Maine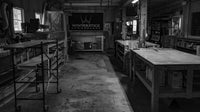 We work where we live and ride. We test our boards on the mountain they're built. From gluing up the core block to final stone grind, everything happens in our own factory where we can be proud of everything that has our name on it. We believe it makes all the difference in the world.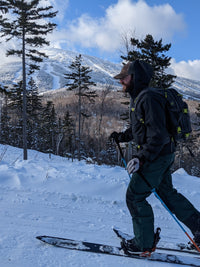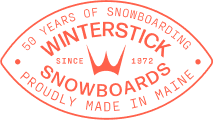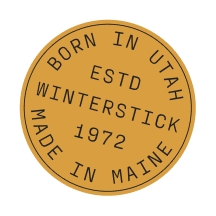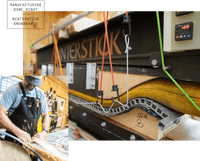 How we build
Take a peek at our process. Every step leads to what matters most: the perfect ride.