Riders
The soul behind our boards
Peak performance
How do you build a better board? Ask those that have dedicated their lives to riding them to design them. Our team riders help design every one of our boards, and they are professionals who understand the nuances of design and ride feel.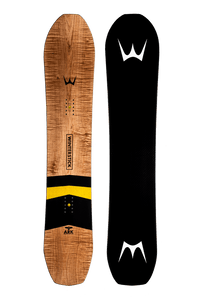 From the team
"I designed the ARK to be super playful and versatile. You can rip big mountain pow lines one day and blast in the park and pipe the next. It is the one board to rule them all." - Rob Kingwill, Jackson Hole, WY
Join the crew
We're a team of mad-scientist snowboard geeks who ride hard and work harder to understand the nuances of design, engineering, and manufacturing for the perfect ride. Sound like you?